Alternative Brighton student houses in Brighton (all near Falmer campuses):-
4 bedroom student house - close Falmer campus of Brighton & Sussex Universities private landlord
12 month let from 5th Sept. 2019 - 4th Sept. 2020
Rent £1840 per month.
Tenants decide between themselves how to split the rent. A suggestion to start discussions for 4 sharing:- £470, £470, £455, £445
Licensed by Brighton & Hove Council for up to 5 tenants (one of the large bedrooms can be shared) £500 deposit pre person + references + UK Householder rent guarantor required.
Quiet, pleasant road - cul de sac, surrounder by nature
15 minutes walk to Sussex University, less to Falmer Station, Stanmer Park
Frequent buses to town along Lewes Road (all night during term time) + No 49 bus from corner of Halland Road & Mouslecoomb Way. On & off road parking.
No smoking house.
Bedroom sizes:- 14'3" x 12"11"; 14'4" x 12'10"; 10'4" x11'; 10'8" x9'7" (L shaped)
The first 2 have 4'6" double beds, the other two have 4' small double beds.
All rooms also have large desks & bookshelves as well as wardrobes & chests of drawers. 3 rooms also have easy chairs or sofas & 2 rooms have extra built in storage. Storage space also available in garage.
lounge/diner 10" x 11'
sunroom 8'4" x 6'1"
Ground floor bedroom, lounge/diner & hall all have laminate flooring. Upstairs is carpeted.
Bathroom with bath, shower, wc & washbain
Extra (ground floor) wc & washbasin
Fully appointed kitchen
Energy efficient gas combi boiler (heats water as you use it) & well insulated, warm house. New EPC will be available in Feb 2019.
Enclosed, south facing garden which backs onto proposed nature reserve
Garage space available for bikes & other storage.
Click here for map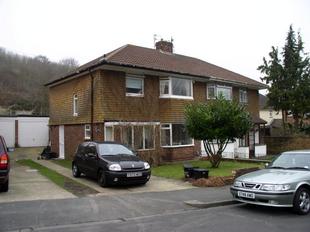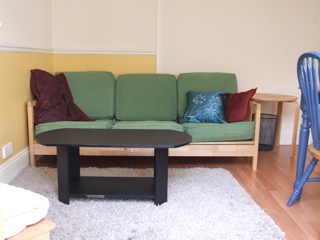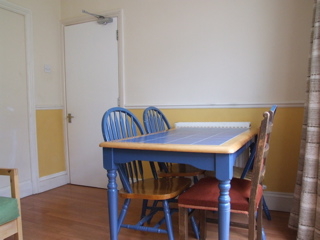 Above photos:- front of house with drive, 2 photos of lounge/diner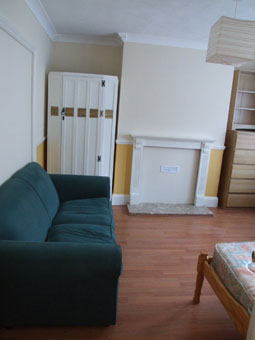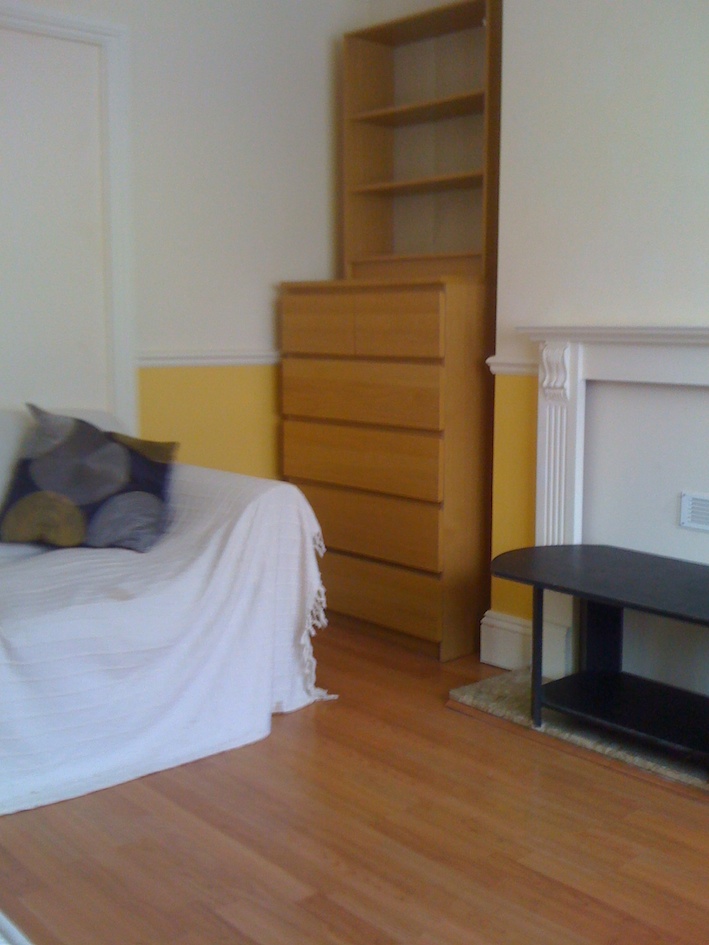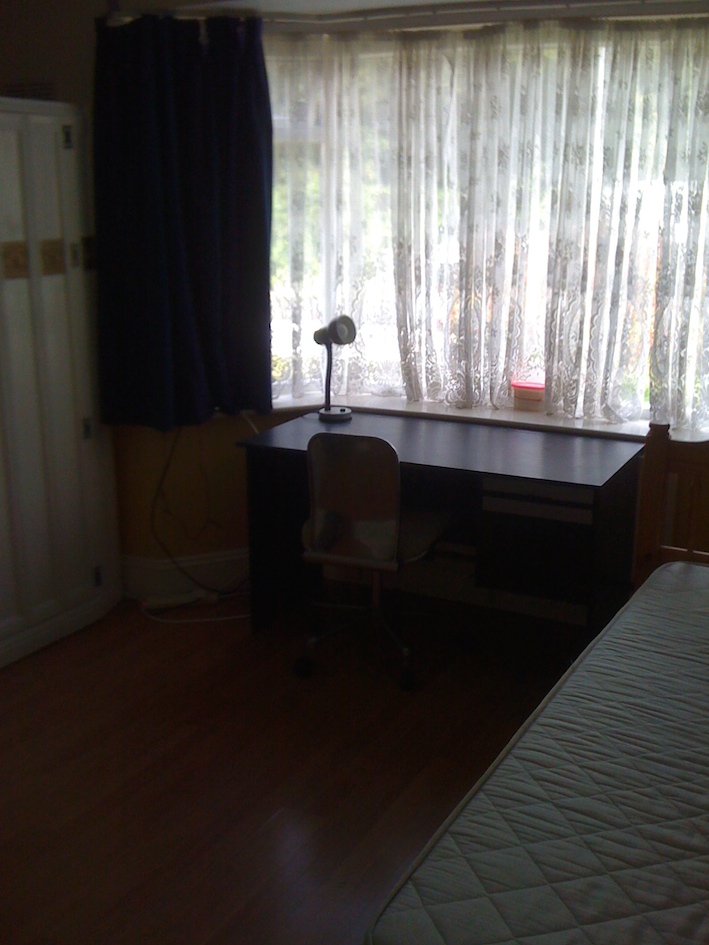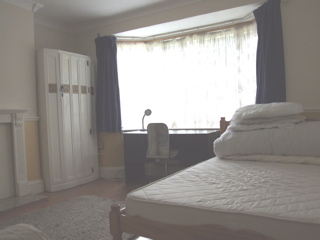 Above photo:- 4 photos of bedroom 1 (ground floor, 14'3" x 12"11" with 4'6" bed & laminate floor)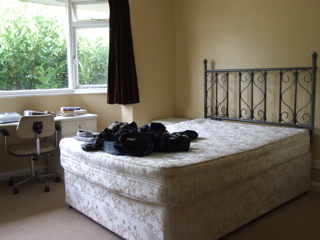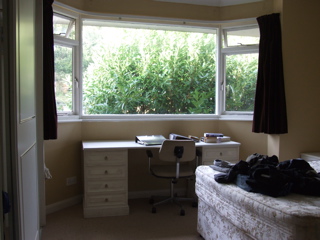 Above photos:- 3 photos of bedroom 2 (1st floor, 14'4" x 12'10" with 4'6" bed, lots of storage, big desk in window & 2nd desk with electric sockets in cupboard)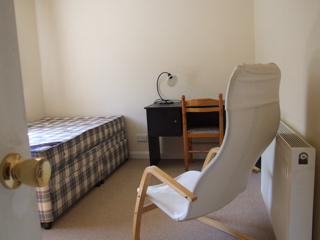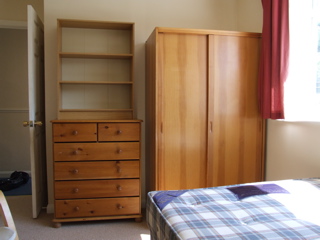 Above photos:- 2 photos of bedroom 3 (1st floor, 10'4" x11' with 4' bed)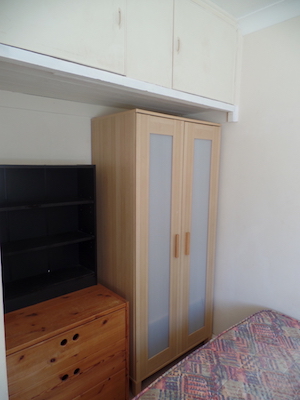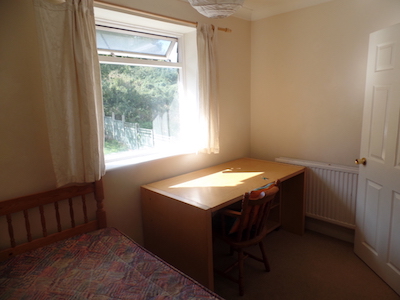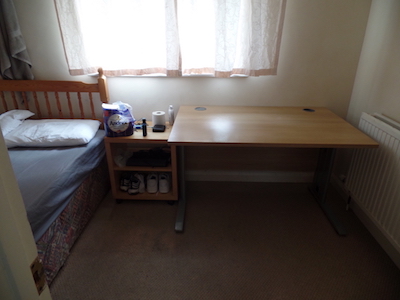 Above photos:- 3 photos of bedroom 4 (1st floor, 10'8" x x9'7" (L shaped) with 4' bed)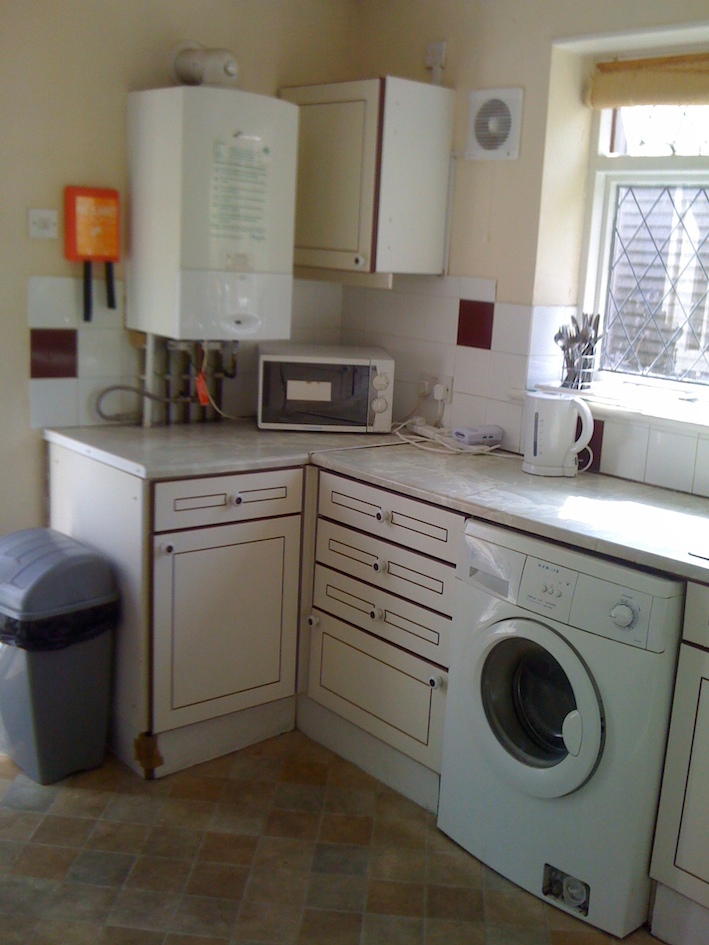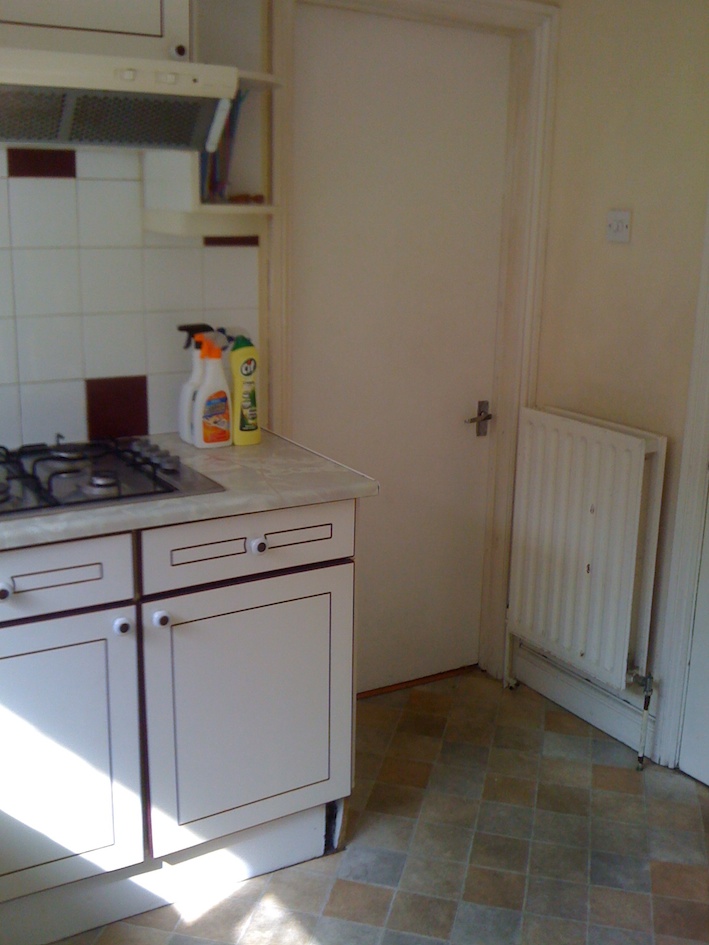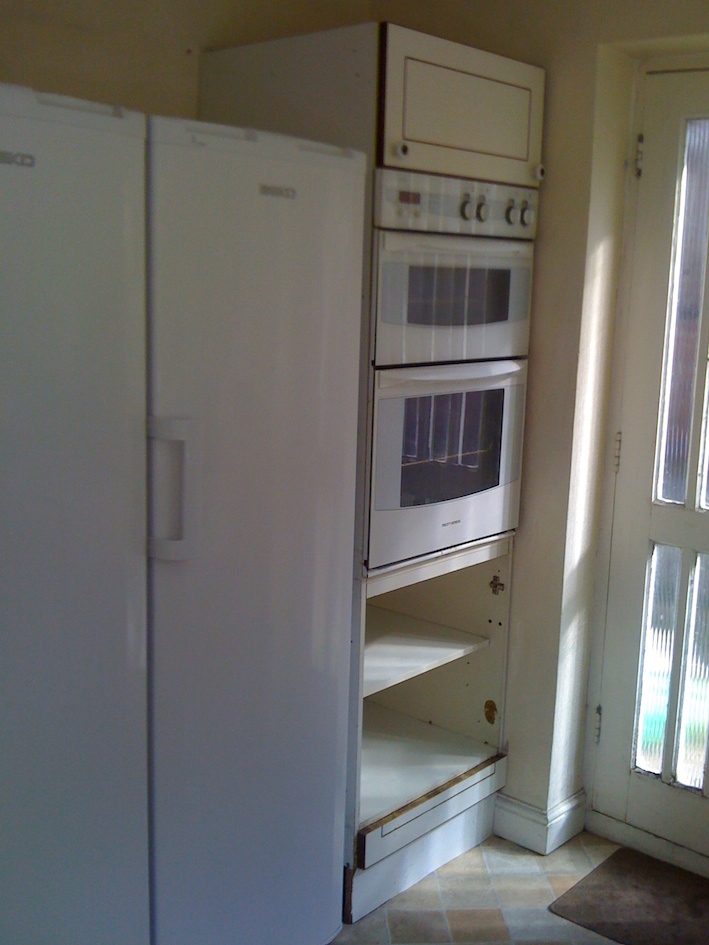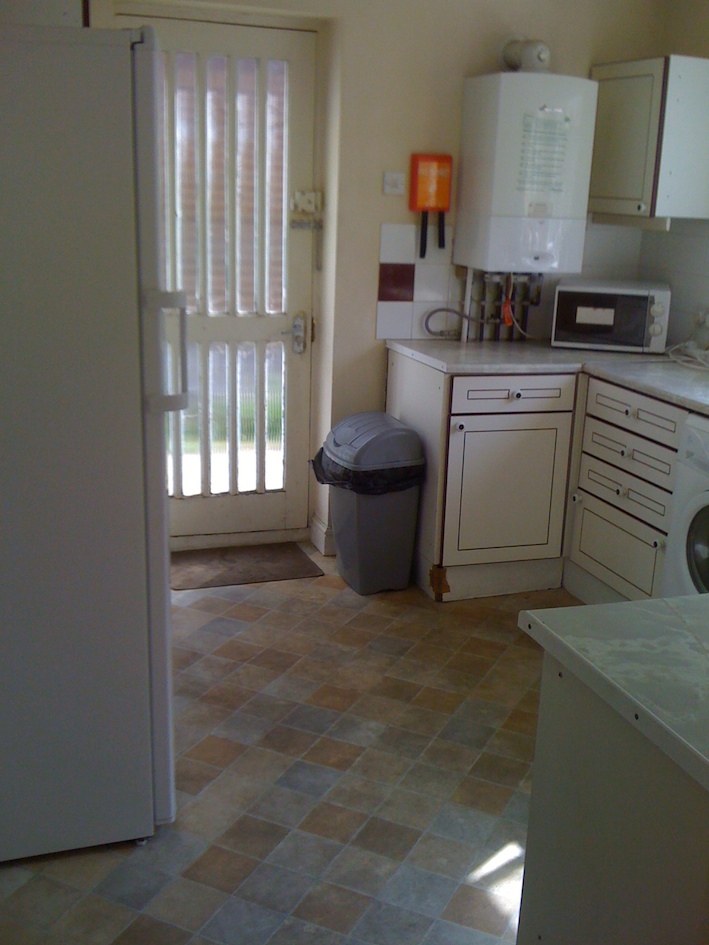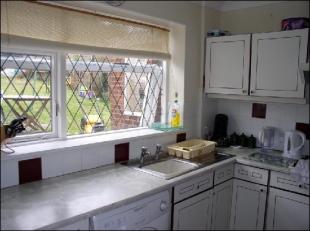 Above photos:- photos of kitchen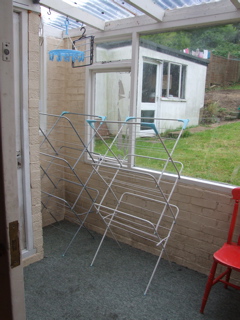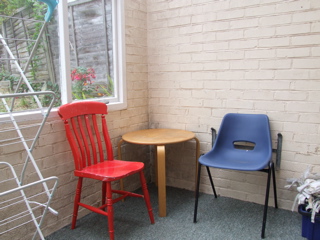 Above photos :- sunlounge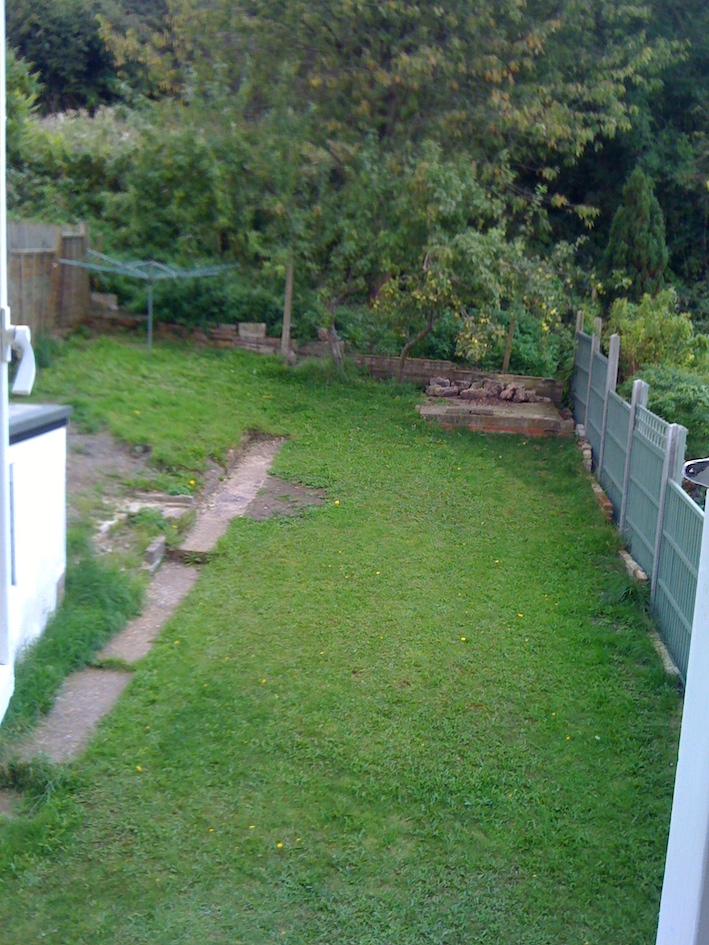 Above photos:- Hall, back garden & nature area beyond